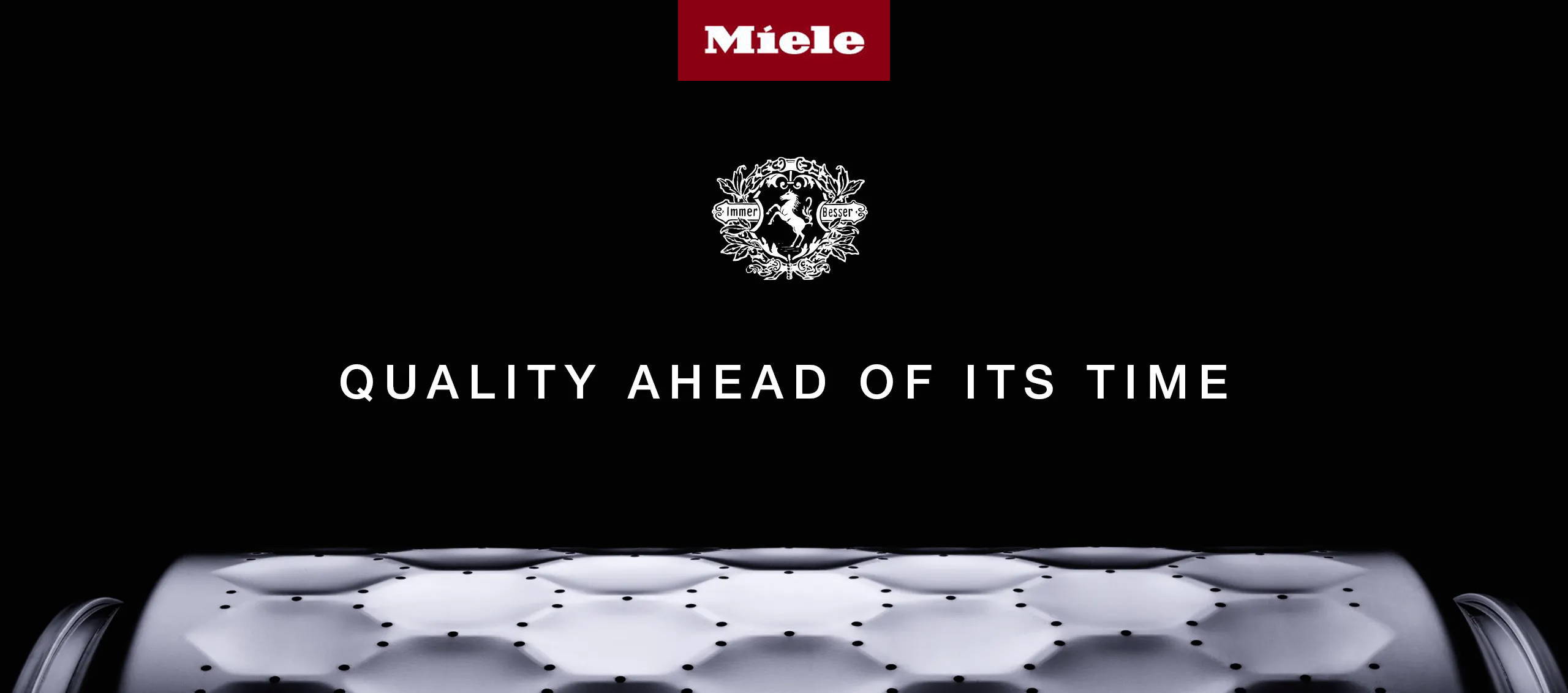 FOR MORE THAN 120 YEARS, MIELE HAS BEEN BUILDING APPLIANCES TO LAST.
Even ultimate performance is nothing without long-lasting reliability. That's why Miele combine constant innovation with expert craftsmanship – the meticulous devotion to detail that makes sure that their machines are built to last.
SINCE 1899, MIELE HAS NEVER BEEN SATISFIED WITH THE BEST
For Miele, every ground-breaking innovation is more than a cause for celebration, it's a challenge to create something even better. That's why they craft their own parts, forge their own iron. Even make the machines that make the machines. Because striving for perfection is in their DNA. They call it: Immer besser. Forever Better.
Miele Kitchen appliances are created to work intuitively together. That's how they make your kitchen experience seamless and effortless.
Miele dishwashers are designed to bring you years and years of perfection, to ensure ultimate results. While some car engines need 3,000 hours of testing, Miele check their performance with up to 10,000 hours*.

Miele washing machines are designed for long-lasting performance. Imagine, instead of using many washing machines over the years – just using one. Getting the perfect clean for your favourite clothes, year after year.