Kitchen Things Luxury Collection
Kitchen Things Luxury Collection is a place to meet, to experience, to learn, and to be inspired. Located in the premier shopping district of Newmarket, experience a new height in kitchen, laundry and bathroom inspiration and unparalleled service in our interactive showroom.
You are welcome to explore our showroom at any time, however we do encourage you to book a personalized appointment with our Luxury Showroom Experience Coordinator. Get in touch today to begin your journey.
Read to experience luxury?
Get in contact now to experience the Kitchen Things Luxury Collection.
Meet the Luxury Showroom Team
Luxury Showroom Consultant
Luxury Showroom Consultant
Luxury Showroom Consultant
Luxury Showroom Consultant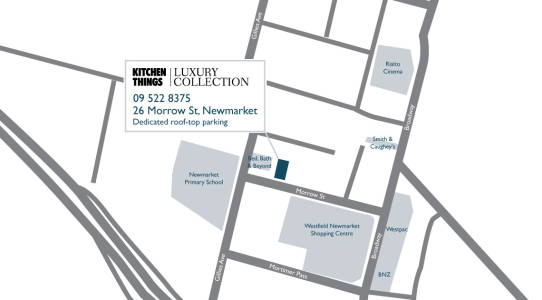 Sophisticated shoppers have always chosen Newmarket. With recent development elevating this premier shopping district to international standards, the vibrant district was the natural backdrop for our Luxury Flagship Showroom. Visit us now and be immersed in the new Newmarket vibe.







A Fully Immersive Experience
With eight fully equipped working kitchens to cater to every taste, we offer fully immersive dining experiences to all of our perspective and existing clients. Like our clients, our meticulously designed kitchens have distinct personalities. Find your ideal fit over fine food and wine, and never stop learning with our on-going support.
Your Comprehensive Solution
Expand your renovation aspirations with Kitchen Things Luxury Collection Bathroom Brands like Grohe, Zucchetti, and Samuel Heath. These functional displays allow you to truly experience the ease and beauty of luxury homewares without leaving our stylish flagship showroom.